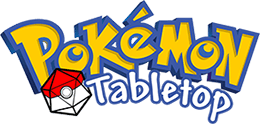 →

DataNinja
DataNinja
Last Activity
Today, 12:11 AM

Average Posts Per Day
2.1
Member's Local Time
Aug 19 2018, 02:41 AM
Contact Information
Email Address:
Click Here
Personal Messenger
PM
Profile Information
Birthday:
December 15, 1997
Account Information
Signature

Posts:

2,388

Group:

Global Moderators

Member

#5,201

Joined:

Jul 8, 2015

Currently GMing Games

Technical Difficulties (PbPf), Dreams Ring Hollow (PbPf)

Characters


Previously GMing Dark Storm Rising, a semi-gym crawl set in Hoenn 25 years after Emerald.
GMing Technical Difficulties: Please Stand By, a rather bleak future, wherein all humanity is confined to a giant city. For their own safety. Honest.
GMing Dreams Ring Hollow, a gym crawl set in the homebrew region of Vesperia.
Previously GMing Halcyon Memories, where the players have been snatched up from across multiple worlds for an unknown purpose.
The Forumite's Guide to Play By Post PTU
Pokémon By Post PbP Forum
1.05 Insurgence Delta PokéDex
The Book of Divines: Unofficial BatD Update.
Gen 7 PokéDex and Reference Compilation and Unofficial Update.
| | | |
| --- | --- | --- |
| | | 2:41 AM Aug 19 |
Pokéball
created by Sarah & Delirium of the
ZNR