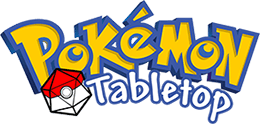 →

Staruniva
Staruniva
Last Activity
May 10 2018, 08:44 PM

Average Posts Per Day
0.7
Member's Local Time
Jun 23 2018, 09:56 PM
Contact Information
Email Address:
Click Here
Personal Messenger
PM
Profile Information
Birthday:
March 16
Interests
Pokémon, Yu-Gi-Oh!, various anime and manga
Account Information
Signature

Posts:

1,216

Group:

Members

Member

#3,076

Joined:

Dec 7, 2013

Campaigns apart of




Stuff I've worked on


For those interested, I have a GPXPlus account.

In case there are those out there that want to know how my avatar is set to switch between various other avatar images, there is this neat site called http://www.randimg.net/ that can do it for you. Simply register an account, then follow the Help tab and you'll be on your way to having a rotating avatar.
| | | |
| --- | --- | --- |
| | | 4:56 AM Jun 23 |
Pokéball
created by Sarah & Delirium of the
ZNR