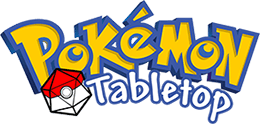 →

Elemental Knight
Elemental Knight
Last Activity
Today, 5:50 AM

Average Posts Per Day
0.3
Member's Local Time
Jul 17 2018, 12:33 PM
Contact Information
Email Address:
Click Here
Personal Messenger
PM
AOL IM Name
rimidalvrose
MSN Name
Elemental_Knight1@live.com
Yahoo! Name
Elemental_Knight1
Profile Information
Personal Blog
EK's Desk - Whatever rests on EK's desk
5 Entries posted
Birthday:
September 8, 1986
Account Information
Signature

Posts:

924

Group:

Admins

Member

#157

Joined:

Oct 16, 2010

Check out EK's Homebrew Index for a list of all the Pokemon Tabletop stuff I've done!
It includes new Pokemon, rulesets, resources, modules, generators, tools, logs of my own campaigns, and much more.
...As well as, of course, a link to the Excel Pokemon Generator thread.
And just to be 100% clear: I might be an Administrator on these forums, but I am absolutely not a Developer of PTA or PTU.
Everything I make is homebrew, non-canon, and unofficial.
Speaking of: Check out my homebrew Zelda Tabletop system, Reclaim the Wild.
| | | |
| --- | --- | --- |
| | | 10:33 AM Jul 17 |
Pokéball
created by Sarah & Delirium of the
ZNR