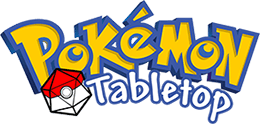 →

castfromhp
castfromhp
Last Activity
Today, 8:11 PM

Average Posts Per Day
0.6
Member's Local Time
Aug 17 2017, 06:38 AM
Contact Information
Email Address:
Click Here
Personal Messenger
PM
Profile Information
Website
http://pokemontabletop.com/
Account Information
Signature

Posts:

1,493

Group:

Admins

Member

#70

Joined:

Aug 18, 2010

PTU Class of Choice

Type Ace

Read the official Pokémon tabletop blog!
Chat with us in the Pokémon tabletop IRC channel: #PokemonTabletop on the Rizon network.
Look at this thread for more info on how to use IRC.
| | | |
| --- | --- | --- |
| | | 4:38 AM Aug 17 |
Pokéball
created by Sarah & Delirium of the
ZNR